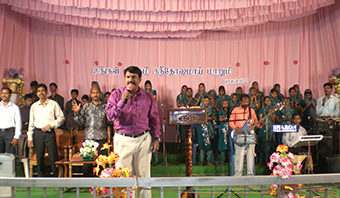 Read more +
REACHING THE UNREACHED
The Unreached live mostly between latitudes 10 and 40 in the northern and eastern hemispheres. Showers of Blessing reaches them through television ministry, Gospel crusades and village ministry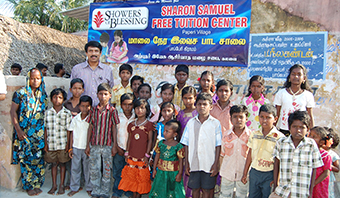 Read more +
HELPING THE NEEDY
To care for the felt basic needs of the poor of poorest people especially women and children living in interior villages in India we have programs like Sharon Samuel free tuition centres, orphanage, ministry among widows and Christmas celebrations & gifts.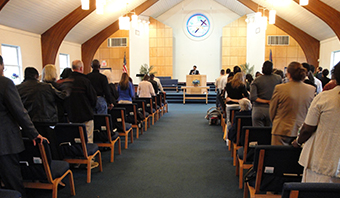 Read more +
STRENGTHENING THE CHURCH
The goal of the Showers of Blessing is to equip young people & believers in order to make a greater impact for Jesus Christ on our generation. For this cause we have literature ministry, planting churches in villages, youth ministry, seminars & conferences.
Watch Latest Video Messages
There are many inspiring video messages of Dr. E. Samuel Mohanraj are available in our showers of blessing website
Each messages are unique and indepth study of the Word of God.
WELCOME TO SHOWERS OF BLESSING MINISTRIES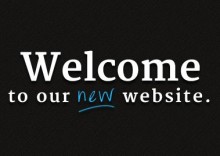 We greet you in the sweet name of our Lord and Savior Jesus Christ! Thanks for visiting our website.
We have a very good prayer team. If you have any prayer requests send it to us.
May the Lord open the flood gates of heaven and bless you, your family and your business!
ABOUT US
To fulfill the Great Commission in INDIA through sharing the Gospel, helping the needy, and strengthening the Christian community.
To establish a replication presence through village pastors and volunteers in every special needs group, ethnic group, and cultural environment in India to execute the Great Commission so that none perish. We are there!
Teamwork with communication excellence
Excellence with integrity
Accountability with authenticity
Missional with vision
You can get involved with showers of Blessing through various ways. You can contact our office for further details or you can send us your contact details and your interest so that we can contact you.
PRAY: It is a scriptural command: "If my people, who are called by my name, will humble themselves and pray and seek my face and turn from their wicked ways, then I will hear from heaven and will forgive their sin and will heal their land" (2 Chronicles 7:14).

GIVE: God has mandated that we support those who labor among us. We are reaching souls for the Kingdom. Support us financially so that the ministry will grow. Giving to Showers of Blessing is investing in souls in India.

Dr. D.G.S. Dhinakaran
Jesus Calls, Chennai, India
'Thou Shalt Prosper' by Rev. Samuel Mohanraj brings out the various truths concerning God's desire to prosper His people in spirit, soul and body.

Perry Stone
Founder and President of Voice of Evangelism
There is a gift of "revelation," that the apostle Paul spoke of, that can "open the eyes of understanding" to the deeper revelations found in the scriptures. This insight is often gleaned through biblical patterns, types and shadows, and understanding the meaning of Apoca- lyptic symbolism. Minister E. Samuel Mohanraj has received this unique gift, and this book, Power and Purpose in the Wounds of Jesus, will open the eyes of your understanding in a fresh way to a powerful dimension of Christ's wounds, that as a long-time Christian, you may have never heard taught before.

Rev. Dr. David MohanGeneral Superintendent, Assemblies of God, India
E. Samuel Mohanraj has set out to fill a needed gap with an in- depth explanation of the Word of God. He has given a detailed study of the necessity and the meaning of these wounds that would be a delight to any senior researcher of the Word of God. His book will prove to be a useful resource for pastors and teachers of the Word of God. I pray that this book will be a blessing to all who read with a hunger and thirst to go beyond the surface.

Rev. John D. Johnson, Senior Pastor, Bay Shore Assembly of God
Power and Purpose in the Wounds of Jesus has been presented in a most interesting and insightful manner. No doubt, much prayer and preparation were involved in the writing of the precepts and principles printed on each page of this book, and as this book is read, I believe everyone should gain a new appreciation for all that was involved in Jesus' suffering for our salvation.
22 November 2017 by Admin, in Uncategorized

Here's the other Big Ten invitees:Jordan Howard, RB; Darius Latham, DL; Ja...

READ MORE +

26 October 2017 by Admin, in Uncategorized

Coach Ben McAdoo did not discuss his plans for his quarterbacks Thursday. I real...

READ MORE +

26 October 2017 by Admin, in Uncategorized

One America News Network pulled a job offer to O'Reilly in June after sala...

READ MORE +
Our sincere thanks to all our prayer partners for standing with us in our ministry. May God bless you!